Why car-share?
The Heathrow Car-share scheme is available to all Heathrow staff. It has become the largest single site in the world with over 7,900 registered members and over 1,900 of which are car-sharing from over 250 companies. Members know the scheme works, its quick, simple and easy and now only a one step registration process. The Heathrow Car-share scheme is an online matching tool; you can join for free and register your journey and download the Liftshare companion app. You can register a commute journey, an occasional/shift journey or a one-off journey. The system will look for matches around your area but also will look for matches that you could pick up en route.
Benefits to carsharing

Save money
Access to the largest single site carshare scheme in the world
Priority parking in Heathrow managed car parks
Helping your sustainable contribution to reducing pollution and congestion
For more information email us at commuter@heathrow.com
Your information will be shared with Heathrow staff managing the Heathrow Commuter Programme and their trusted data partner Acxiom Limited to deliver Heathrow Commuter news and alerts.
Save money
Travelling doesn't have to cost an arm and a leg. Join Liftshare for free, become a supercommuter and try effortless cost saving - Share the ride, split the cost.
Reduce CO2 emissions
Be part of the bigger picture and help to reduce global CO2 emissions. Liftshare is on a mission to save 1 Billion miles, and you can be part of that by simply sharing your commute with someone else going your way
Stress free
Stuck in traffic? We've all been there. Cut congestion and reduce the stress of travelling by sharing a car with your next best friend.
Car sharing saves me from commuting on a crowded train, is cheaper, better for the environment and more sociable too.
Happy Liftshare members - Yves, Laura and Nadia
Read more member stories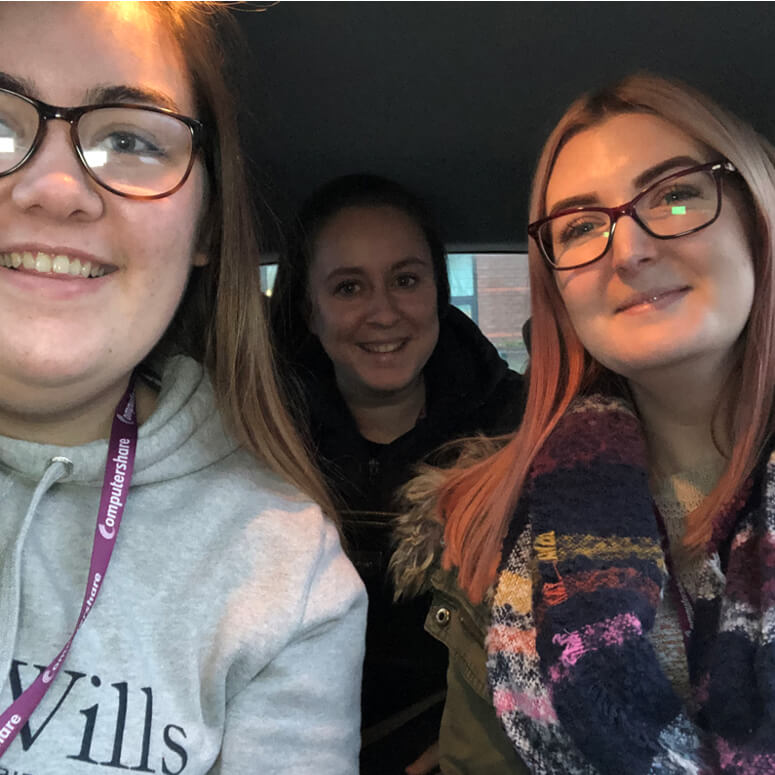 How Liftshare works
Wherever you're off to, join the car sharing revolution. It's the easy, fun way to cut the cost of travelling.
1
Add your journey
Enter your journey details in three simple steps, and we'll use our matching database to show everyone else going your way.
2
Ask to share
Once you've found someone suitable, we recommend you meet up at work for a chat to arrange times and discuss any special requirements.
3
Start sharing
Once you've arranged the details, all that's left to do is meet your new Liftshare buddy and enjoy the ride.