Join West Berkshire Liftshare today!
SAVE MONEY - travelling doesn't have to cost an arm and a leg, join our Liftshare community for free and help your wallet. Share the ride, split the cost.
REDUCE EMISSIONS - be part of the bigger picture and help to reduce CO2 emissions. There is a local target for the West Berkshire area to reach net zero carbon... Liftshare can help us with this and you can be a part of that mission by simply sharing your journey with someone else going your way.
BUILD COMMUNITY - by connecting within your local area you can make new friends and help to build community. It's amazing what helpful links you can make whilst sharing a journey. You might end up meeting your next best friend!'
How Liftshare works
Wherever you're off to, join the car sharing revolution. It's the easy, fun way to cut the cost of travelling.
1
Add your journey
Enter your journey details in three simple steps, and we'll use our matching database to show everyone else going your way.
2
Ask to share
Once you've found someone suitable, introduce yourself by getting in touch with them. Arrange details of how and when you'll meet.
3
Travel happy
Start sharing! Once you've arranged the details, all that's left to do is meet your new Liftshare buddy and enjoy the ride.
What our members are saying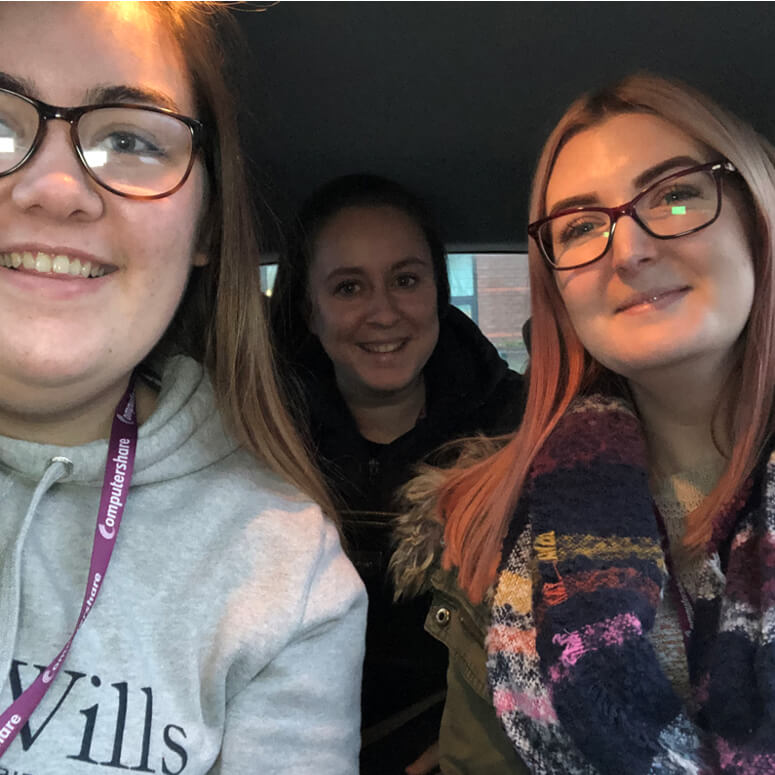 "Car sharing is sociable and you get to meet people and help neighbours"
Penny, a local advocate of car sharing
Liz can see the practical advantages of car sharing…
"We're going down from two cars to one – it would be handy to be able to share lifts"